Three things...
Barreling down an empty road listening to country music...
Eating a BLT, the best combination of tastes and textures invented by mankind...
Taking a long hot bath, adding hot water as needed...
Wait a minute!
Scientists?
My mother had been a scientist.
Scientists searched for the truth.
They discovered things.
Scientists were people like Galileo and Charles Darwin
...Einstein and Helen Patricia MacLeod.
So there was a force more powerful than scientists.
Maybe they were as big compared to my mother as my mother was compared to the bacteria.
As a young woman in the 60's, this is how I looked.
By the 70's, thanks to the women's movement, I was divorced and this is how I looked.
I felt much more like my real self.
One afternoon I emerge from a theater charged up with a new sense of urgency. I have just seen "An Inconvenient Truth."
Every word of the movie has rung true to me. I am ready to join the millions of people across the world in saving the planet.
But where are these millions?
Hardly any of my friends seem as concerned as me. How come?
There've been plenty of examples of that in history. One of the most famous happened in Australia.
They were having trouble there with cane beetles eating their sugar cane crops.
To control the beetles, the Australians imported a few cane toads from Hawaii. Their idea was that the toads would eat the beetles. It seemed like a good idea at the time.
Everyone thought, "How clever."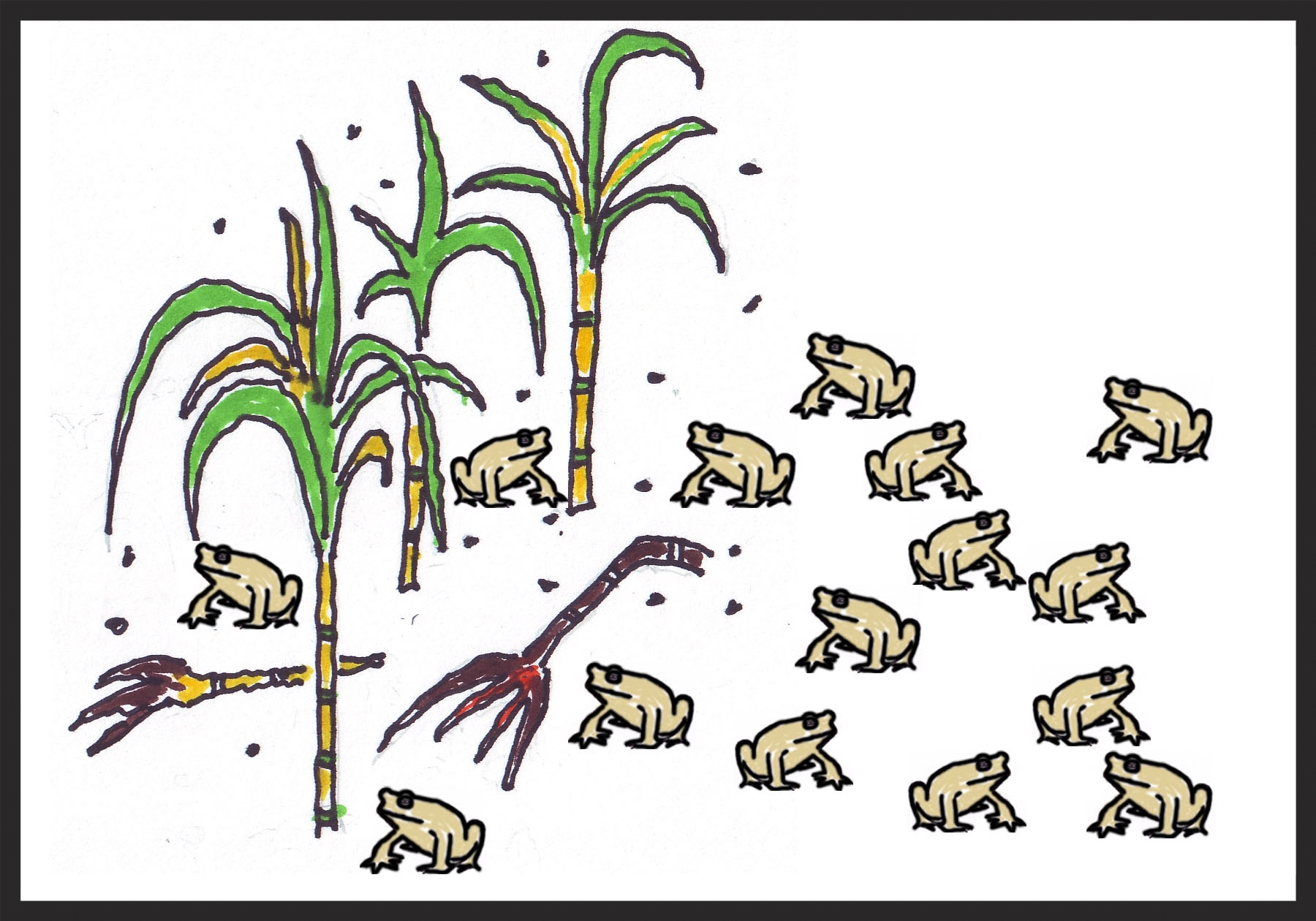 But something unexpected happened. The toads weren't as adept at eating the beetles as in multiplying.
They became a worse pest than the beetles ever were.
If you were brought up anytime around the World Wars, as I was, you'll remember the message "Clean your plate."
All us kids learned it.
I liked meat and potatoes but asparagus, yuck.
I was supposed to clean my plate but did I really have to eat that slimy asparagus?
Yes.
If I delayed long enough, I could sometimes get away with eating only a few spears.
Sometimes I had to eat it all.
Now why did that old rule "Clean your plate" come to mind when I thought of global warming?
Here's why.
My mother had said "You can have your meat and potatoes but you have to eat your asparagus too."
And Mother Nature was saying to us, you can burn fossil fuels for energy while you come up with something better, but you're going to have to swallow the problems that result, like pollution, spills and global warming.
But the fossil fuel companies and many conservatives say, we like burning fossil fuels and we'll clean up any smog or spills that result but we can't swallow that global warming.
So we'll instill doubt in the public about the science of global warming.
And it's worked.
Half of us are still unaware of how big a problem it will be....
And meanwhile it's getting worse.
What you can do.
Protest the Trump administration's withdrawal from the Paris Climate Agreement and the current EPA's weakening of environmental protection.
Clean Your Plate